Theo tin hay prnewswire.com
As America's oldest continuous art colony, the Provincetown artist community takes many forms.
PROVINCETOWN, MASSACHUSETTS (PRWEB) AUGUST 25, 2018
From festivals to flower shows, author readings to live theater and dance performances, this thriving creative scene has plenty to offer come September. As the air turns cooler, check out the Provincetown Art Guide and Provincetown Gallery Guide to keep visitors and residents alike entertained well into September.
While September brings the close of summer, there is still plenty of time to enjoy the crisp ocean breezes in Provincetown. First, in conjunction with the Provincetown Great Schooner Regatta, promoting awareness of Provincetown's maritime heritage, comes Paint the Race (September 6). This event is a perfect way to take in the thrilling race and the panoramic views of Cape Cod Bay all from a whale watching boat. Painters, photographers, and sketch artists are all welcome to meet at Fisherman's Pier and follow along as the boats race through the bay.
The delight of great outdoors continues at the Annual Provincetown Dahlia Show (September 29-30). This charming show presents hundreds of dahlias as growers all over New England flock to Provincetown to display their prized flowers.
Join the Provincetown community for Celebration of Life (September 7), an annual concert and signing of prayer ribbons held at UU Meeting House. Inscribed with messages and names, the ribbons allow the community to celebrate loved ones. The ribbons will create a visual marker for the swimmers as they cross the harbor during Swim for Life the following day. Both Swim for Life and Celebration of Life are a reminder of everyone the community lost during the AIDS crisis as well as the importance of following your joy in life.
Fall festivals are in full swing in Provincetown this September. First up is the 8th Annual Afterglow Festival (September 10-15), Provincetown's avant garde live performance arts festival. Dedicated to providing a platform for innovative stage artists, the festival sheds light on new performers and seasoned veterans alike.
The festival season continues with the Provincetown Book Festival (September 14-16), which includes three days of free literary events, with readings, panels, and even a cooking demonstration! Featured guests include author Amy Bloom, National Book Award Winner James Caroll, poet Eileen Myles, and many more. The full roster of exciting activities includes everything from the "Writing for Young People" and "First Ladies of Fiction" panels to a cooking demonstration by Chef Justin Chapple, the culinary director of Food & Wine.
The final September festival is the celebrated Provincetown Tennessee Williams Theater Festival (September 27-30). Diving into the theme of anticipation, the festival will include two plays by Williams: "The Rose Tattoo" a production from New York City, directed by Dana Greenfield and featuring fan favorite Irene Glezos. The other Williams play, "Talisman Roses" has never been published or performed and will receive its world premiere in Provincetown. Produced by actor-director Marsha Mason and produced by The Collective NY, "Talisman" is the festival's 12th world premiere of a Tennessee Williams play. Experience all Provincetown has to offer this September: renowned authors and playwrights, gorgeous displays, and riveting live performances are just the beginning.
About Provincetown
Located on the tip of Cape Cod, Provincetown Massachusetts boasts beautiful beaches, Zagat-rated restaurants, art galleries and charming shops. A top LGBTQ destination, this open-minded community celebrates individuality and freedom of expression. Provincetown has a rich creative history and is home to one the oldest continuous art colony in the country. The diverse population of artists, sailors, fisherman, authors, and more, makes Provincetown unique. From Carnival in August to Women's Week in October and First Light at year's end, Provincetown is thriving 365 days of the year.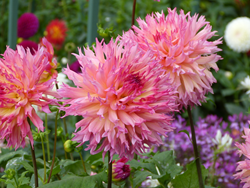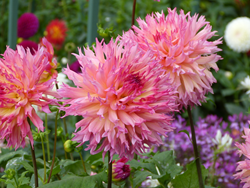 https://www.prweb.com/releases/provincetown_s_september_2018_art_scene/prweb15716070.htm