Theo tin Which Wich hay prnweb.com
Superior Sandwich Brand Plans Further Growth in State, Focused on 20-30 New Locations
DALLAS (PRWEB) JANUARY 15, 2019
The first Which Wich in the state of Connecticut is now open at 200 College Street, Space C07A, right across from Yale University's campus in New Haven. The restaurant officially opened on Monday, January 14, and is owned by wife-and-husband franchisees Vidhi Patel and Dr. Chintan Patel. The New Haven Which Wich is in a newly developed space right outside of the Yale University's campus and the Patels are excited to serve the approximately 21,000 students and faculty at the university, as well as New Haven residents in the area.
Vidhi is an example of the American dream come to life. She immigrated to the United States when she was in second grade. Her passion for education led her to a career as a teacher while living in Georgia but she was constantly drawn to the business world, having owned and managed a variety of hotels with her father during college.
The Patels were introduced to Which Wich while in Augusta, Georgia. After speaking with the owner of the Augusta Which Wich, they decided to explore the franchise opportunity, meeting in Dallas with members of the Which Wich corporate team. When the couple moved to New Haven from Georgia two years ago for Chintan's job with a local pharmaceutical company, Vidhi decided it was time to invest and become a Which Wich franchisee.
"I am absolutely in love with Which Wich because it's fairly new, up and coming," said Vidhi Patel. "The timing could not be more perfect for me right now to start my own business. Before, due to my husbands' job, we were very unsure as to which state we were going to settle in. He was offered a scientist position at a pharmaceutical company in New Haven, which he loves. We have moved to New Haven, and this is our home now!"
The Patels signed to open two Which Wich locations and will be looking at potential locations for the second after getting the first New Haven restaurant up and running.
Which Wich sees tremendous opportunity throughout the state of Connecticut where the brand believes it could open 20 to 30 more locations in the years ahead.
"The state of Connecticut is a focus for us as we look to partner with qualified franchisees in key markets who share our values and the Which Wich vibe," said Jeff Vickers, Senior Vice President of Franchise Development for Which Wich. "Vidhi and Chintan Patel represent the positive, savvy investor that we look for to grow our brand through the franchise opportunity and we look forward to supporting them as they start providing the New Haven community with the unmatched Which Wich experience."
Which Wich is focused on growth in key Connecticut markets including Bridgeport, Hartfort, Stamford, Waterbury, and Norwalk. For more information on the Which Wich franchise
opportunity, visit https://www.whichwichfranchising.com/.
ABOUT WHICH WICH
Which Wich® Superior Sandwiches was founded in Dallas in late 2003 by restaurant entrepreneur, Jeff Sinelli. The national sandwich franchise chain is best known for its customizable sandwiches, creative ordering system, and personalized sandwich bag. In 2018, Which Wich was ranked as the #9 sandwich brand on Entrepreneur Magazine's Top 200 Food and Restaurant Franchises of 2018. In 2017, Which Wich ranked as #9 on Fast Casual's Top 100 Movers and Shakers and landed at #20 on the Franchise Times Fast & Serious list. In 2016, Restaurant Business named Which Wich the first winner of its Future 50 Pacesetter award. Which Wich is the recipient of a Nation's Restaurant News MenuMasters "Healthful Innovations" award and has been named by Forbes as one of their "30 Best Franchises To Buy." Which Wich currently has 500 locations open or in development in 40 states and 12 countries. For more information, visit http://www.whichwich.com.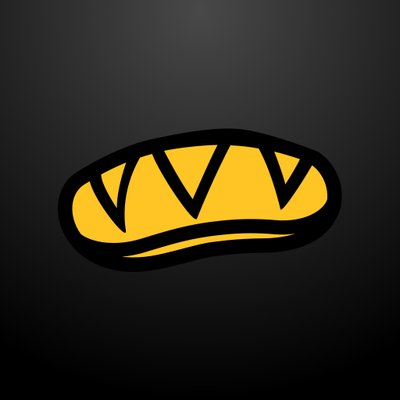 https://www.prweb.com/releases/which_wich_opens_first_connecticut_location_in_new_haven/prweb16034183.htm