Theo tin google translation Thành phố Boston và Special Olympics Massachusetts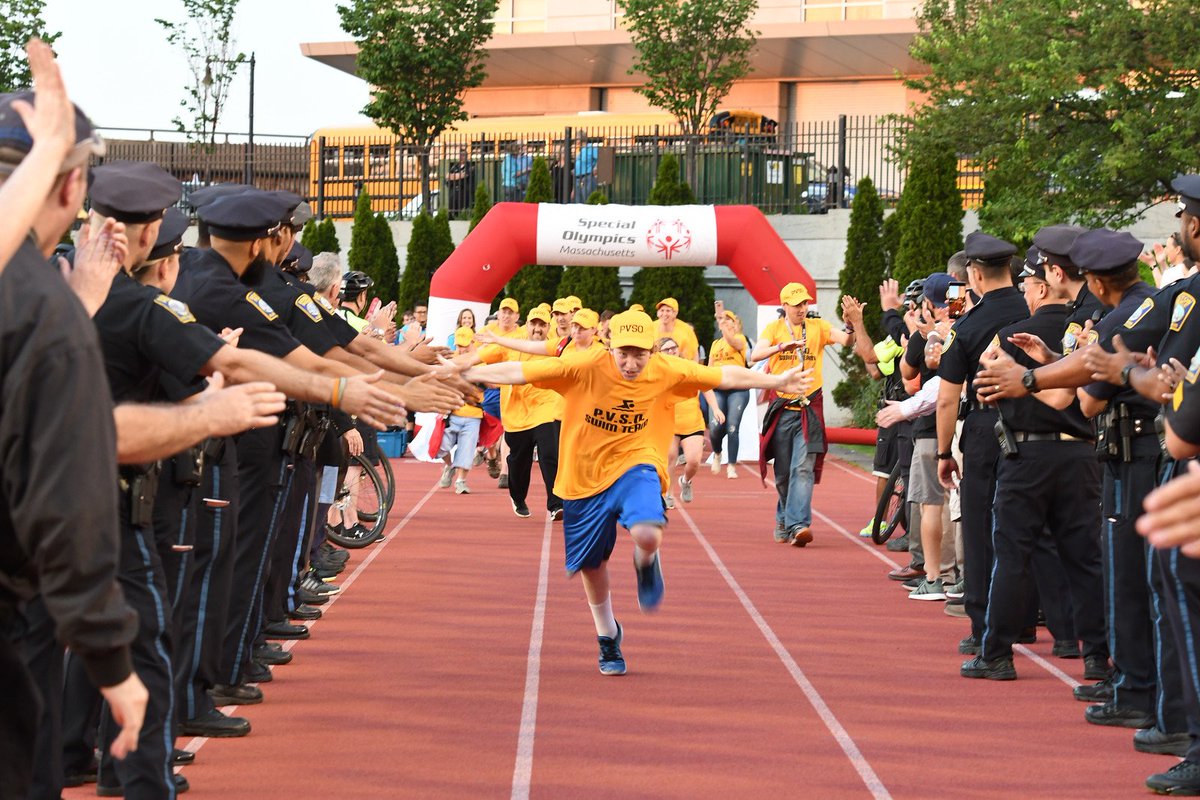 Thế vận hội đặc biệt Massachusetts ngọn đuốc chạy sẽ bắt đầu lúc 7: 00 tại Boston College Beacon Street Garage. Một ước tính khoảng 200 runners sẽ tiến hành để Beacon Circle, St. Thomas thêm Road (DCR đường), phải lên Commonwealth Avenue, trái lên Harry Agganis cách.
Thứ sáu, tháng 7-Chủ Nhật, ngày 09 tháng 6
Đặc biệt thế vận hội mùa hè sẽ diễn ra tại Đại học Boston Nickerson Field, và tại Đại học Harvard. "Kéo vùng không có dừng lại Boston cảnh sát sự kiện đặc biệt thứ sáu đến chủ nhật" đỗ xe hạn chế sẽ có hiệu lực như sau.
Babcock Street, Braves lĩnh vực cách để Ashford Street
Ashford Street, Babcock Street Malvern Street
Alcorn Street, Commonwealth Avenue Gardner Street
Malvern Street, Gardner Street Ashford Street
Gardner Street, tại Babcock Street
Harry Agganis Way, Commonwealth Avenue đến sở cảnh sát BU
The Special Olympics Massachusetts Torch Run will begin at 7 PM at Boston College's Beacon Street Garage. An estimated 200 runners will proceed to Beacon Circle, St. Thomas More Road (DCR Roadway), right onto Commonwealth Avenue, left onto Harry Agganis Way.
Friday, June 7 – Sunday, June 9
The Special Olympics Summer Games will take place at Boston University's Nickerson Field and at Harvard University. "Tow Zone No Stopping Boston Police Special Event Friday through Sunday" parking restrictions will be in effect as follows.
Babcock Street, Braves Field Way to Ashford Street
Ashford Street, Babcock Street to Malvern Street
Alcorn Street, Commonwealth Avenue to Gardner Street
Malvern Street, Gardner Street to Ashford Street
Gardner Street, at Babcock Street
Harry Agganis Way, Commonwealth Avenue to the BU Police Department
Friday June 7th:
3:00pm Athletes & Coaches check in opens
5:00pm Block Party on Nickerson Field begins
5:30pm Head of Delegation Meeting
7:30pm Opening Ceremony
12:00am BU Residence Halls are locked
Saturday June 8th:
6:00am Breakfast opens
6:30am Volunteer Registration at Harvard opens
6:45am Shuttle Bus Service to Harvard begins
8:00 am COMPETITION Begins
10:00 am Olympic Town opens
11:30 am Law Enforcement Cruiser Convoy arrives at Harvard
11:30 am Lunch served
12:00 pm Swimming competition begins
5:30 pm Dinner Opens at Dining Halls
7:00 pm Dance Begins (Theme City of Champions)
9:00 pm Dance Ends
12:00 am BU Residence Halls are locked
Sunday June 9th:
6:00am Breakfast opens
6:30am Volunteer Registration at Harvard opens
6:45am Shuttle Bus Service to Harvard begins
8:00 am COMPETITION resumes
10:00 am Olympic Town resumes
11:30am Lunch Served
12:00pm Swimming begins
3:00 pm Competition ending at Harvard